How Much Does it Cost to Make an App in 2020 - Mobile App Cost Calculator
Mobile has become the new normal for staying connected in both our personal and professional lives. As a result, the app economy is booming and opportunity is everywhere. Last year, in 2017, we saw consumers download more than 175 billion mobile apps to their connected devices and by 2022, this figure is projected to grow to 258.2 billion app downloads.
Today, mobile applications have become an integral part of nearly every organization's business strategy. With the right strategy, mobile applications can not only win new customers and revenue streams, but can also help in retaining existing customers and drive greater mobility adoption and penetration. Therefore, this is the best time to cash in on the opportunity.
If you are considering investing in a mobile app, you are definitely in the right direction. And the first question that must have crossed your mind is "how much does it cost to develop an app". So, let's answer this in detail to help you use this knowledge to your advantage.
Before you begin with an app, you must remember that not all apps are successful, but only those that offer value to the consumers. And for that you need an app that has utility has great design and is totally addictive. Understand the pain points of your prospective users so you become their "go-to" app for all their needs.
How much does it cost to make an app? Try our mobile app cost calculator to get more details.
Platform
Which type of app platform your going to build?
Design
What would your UI theme be?
Security
How will your users sign up and login into the app?
Using 2 Step Authorization
Security
Will you allow users to complete a profile?
How do you wish to secure your app?
Encrypted Options Communication
Do people rate or review things?
Which 3rd party services do you need to integrate with?
ecommerce (Existing Online Store)
Where do you want to save your application data?
A New Database(mySQL, MongoDB etc)

Cloud Database(Fit for simpler MVPs)
Do people rate or review things?
Activity feeds or user walls

Integration (CRM, Marketing)
Almost Finished!
Where should we send you the detailed estimate report?
Now, let's look at what affects the cost of app development.
Factors that affect the cost of developing an app:
According to different surveys the price range for developing apps may fall anywhere in the range of $100,000 to $300,000. The chart given below shows the median amount charged by mobile app development companies worldwide to develop applications for different platforms.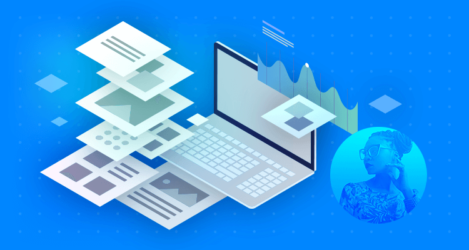 We are now into 2018, where things have become even more complex. A basic app can cost you somewhere between $10,000 to $50,000 but an app with multiple features could come at a hefty price tag of $200,000 or more.
This still doesn't give you a clear picture of how much an app is going to cost you. The first and foremost reason for that is there are various factors at play here. For example, if you take your project to a well-established app development firm in the US it would cost you more whereas if you take it to a similar company in another country like India it would cost you considerably less. Many other factors like these are going to affect the cost. Let's analyze some of these vital factors below.
#1. Who is going to develop your app?
In-house developers
If you have the budget you can definitely consider hiring in-house developers, designers and product managers to develop your app. With an in-house development team you would have more control over the development of your app, and if you are planning to expand your app in future you can hire a few more developers. However, hiring a committed development team for an app can be costly. You have to think if it would be worth it to hire a full-time team for your MVP.
App development companies
Hiring an app development agency is another solution. These development agencies provide you with ready-made teams. They have the right talent, all the necessary infrastructure in one place and a project manager to keep everything on track. They are also well trained in carrying out complex projects and can even go a step further in assisting you with launch and marketing.
While searching for the right partner you will come across two types of app development firms - large and small.
Small Agencies
Small app agencies would typically have a collection of 3-10 creatives focused on creating a specific class of app. Every member in this small team is meant to carry out specific tasks in the app creation process, allowing the agency to be a one-stop shop for all your development needs.
You will benefit tremendously from a small app agency that builds apps in a similar category to what you are looking for. As a whole, such agencies provide a very attractive middle ground on price, quality and consistency.
However, most often small agencies are unequipped with the resources to develop highly complex apps that require more time and experience.
Large Agencies
Heaps of experience, bigger teams, and a brand name to think of are what you should look for if you want the best for your buck. These are often the top level app development companies that you can completely rely on.
If you are a company with no engineering sight, they can help you build an app right from scratch. They would even go an extra length to provide you with advance analytical solution to help you maintain good customer relations, improve services and market the app.
However, everything comes at a hefty cost. But, if you have the money, a large agency is an excellent option because they have the expertise to solve any problem that might come up during the development stages. These companies are usually very dedicated to upholding the reputation of their brand name, thus ensuring you will get quality work.
App Design & Developers (Freelancer)
Partnering with a freelancer from your city or anywhere around the world is another popular option that you can opt for. Their services are not only highly affordable but also high in quality, delivering almost the same quality of work as an app development agency. Even then hiring a freelancer is a huge gamble unless you come across someone who has earned enough credibility in the app development circle. Many companies have criticized about a freelancers' inability to coordinate, communicate and deliver projects on time. If you don't have the budget and want to go for a freelancer, it's best to hire someone who has earned enough credibility for developing quality mobile apps. This way you will know that you haven't invested your money in the wrong place.
#2. What mobile app platform would you build for?
You can build an app that is accessible on many devices: iOS (iPhone and iPad), Android, Windows Phone, the Web or all together. Depending upon the platform you choose to develop your mobile app for, the price would vary. When it comes to developing native mobile apps, the typical options are usually Android or Apple. But, making the final choice is not easy as both these platforms are not only technically different but also have a different user base. So, if you have the money, go for both.
Image
Android app platform
Android users dominate the mobile app market. They have a wider market penetration and reach, especially in emerging markets. The cost per install for an Android app is far less than iOS app and there aren't many updates as well. But, the downside is android users spend less as they are spoilt for choice and on the development side it takes more time to develop an android app. On an average, it has been reported that Android apps take 2-3 times longer to develop than the same app in iOS.
Features like screen size and resolution also play a part in the cost of developing an app and we all know that Android phones come in numerous screen sizes and resolutions. Optimizing the app for each of these screens would add up to the cost.
iOS app platform
Many companies opt to launch their first mobile app on iOS. Do you know why? As mentioned above developing an iOS app is much quicker and cheaper than Android app, which is why it's a good idea to launch your app on iOS first and then expand it to Android if it's successful on the App Store. It can also help you test the performance of your app in the actual market. It's also good to know that Apple users are more engaged with their apps are often more likely to pay for an app than Android users.
The greatest downside to iOS apps is your app would need to be updated frequently, which can make a dent in your estimated budget.
Progressive web-apps platform
One of the latest technology by Google is progressive web-app, which can be accessed through the browser. It has most of the features and the feel of the native app. Many of the companies add Lite to the lighter version of their original app. For example Flipkart Lite is a progressive web app that was developed to deliver fast and streamlined experience to mobile users combining the best of web and Flipkart's native app. This technology however is not supported on iOS platform.
Feeling confused? iOS vs Android: Which one should you go for?
Choosing the right platform is not easy when both platforms offer great accessibility. But, when it comes to making the choice there are two key things that you need to consider.
The tradeoffs
Target users
Apple has a strict guideline for entering into the app store market, which means higher quality and more security for your app. For this you have to decide if the higher cost of maintenance is a good tradeoff for quality and security.
Android users spend less in app market but, there's a wide user base that you can tap into. Your business model and goals for the app would help you determine which tradeoffs are acceptable and which are not.
The second most important factor that you need to consider is your user base. You would have to find out where your ideal user resides - on Android or iPhone. For example, if your primary target is teens in American then it makes sense to go with iOS as 82% percent of teenagers in the U.S. now use an iPhone.
However, if you decide to launch the app on both platforms simultaneously, you can expect to pay nearly double of what you would pay to develop on a single platform.
What Kind of app functionality?
The final cost of an app is determined by the features incorporated in the app. Depending upon the amount of work involved in developing mobile apps, they can be divided into four major categories.
Simple app functionalities
It's the simplest of app with no more than three to four screens serving one basic function. Such apps don't store any data like a calculator or a timer.
Database/API app functionalities
Apps that need to store data on the user's device or on a remote server are slightly more complex. Functions like registering, signing in, syncing data between multiple devices, huge amount of content to browse through would require a complex development process.
Enterprise app functionalities
Bespoke features like user interface design, alerts, notifications, integration with big data, handling storage of large amounts of complex data etc make an app highly complex. Such projects often incur huge development costs and take longer to be developed.
Design app functionalities
When it comes to app development, the design is as important as the functionality. The design has two important pillars.
Graphic Design app functionalities
It's a well-known fact that customers buy with their eyes. The first time they lay their eyes on anything is the design. If it's beautiful it makes them want to use the app. This is why it's important for your app to have the visual appeal to allow users to pick you up in the vast jungle of app marketplace.
And to do that your app would need a powerful icon that says all about the app visually, interface elements like tabs and buttons and many other design elements to enhance the visual appeal of the app. All this comes at a cost. If your intended users are design savvy, be prepared to shell out some serious cash to let the design work in your favor. And even if your intended market is information driven, it's best to have a design that's at par with the other apps in your market.
UI & UX app functionalities
Next most important thing is the User Interface (UI) and User Experience (UX). Visual appeal is important to guide the user to pick you up, but user experience is everything. No matter how beautiful the app looks, an app can stand out only if it provides an excellent user experience.
UX refers to the layout of the features in an app and how users interact with an app. From the time they open the app, what screen comes, where it takes the users, how good is the navigation, UX will determine if your app is able to meet its goals or not. An excellent app experience is what makes the users stick to your app for a longer time.
For this you would need an excellent design team, and these would naturally cost you more. Oh, wait there's more to it than just these costs. Aside from these you would also need to pay App Store and Google Play fees, server maintenance fees, backend support, cloud fees and further development costs.
Summing it up…
So, how much is it that your app is going to cost? The best answer to this is, it all varies. It totally depends on the factors that go into developing an app and what you have chosen. But, to put it in perspective, according to a recent survey by Clutch it's been revealed that developing a mobile app can cost you anything in the range of $30,000 to $700,000. To build an MVP of an app as simple as Instagram the cost can be anywhere in between $100,000 to $250,000 whereas MVP for an app like Uber would require an investment of $1,000,000 or more.
Thinking of app development as a one-time cost would be a grave mistake as creating an app is just the tip of the iceberg. There are many other cost factors involved that you would incur once the app is developed so be careful of your investments.
References of - How much does it cost to make an app

1. How much does it cost to build a Mobile App Development in India?
At present, all business owners are looking to transform their business into mobility. With the help of a mobile app in business, we can increase branding, can reduce operation cost by increasing return on investment and it can act as a user engagement tool for boosting productivity.
2. Mobile App Development Cost in India, App Maintenance Cost
Mobile apps have become a basic need of our daily life. As technology has gained a rapid momentum globally, India is nowhere lagging to become a world's digitalized country. From the latest reports "India has become one of the fastest growing tech market for mobile apps on platforms such as Android, iOS and React Native. For new emerging business and start-ups mobile app development have become game changing factor, as it is overloaded with plenty of benefits. Today most of the businesses in India, demands to develop a high performance mobile apps for the benefit of customers and to enhance the business revenue. It has brought the big variation in mobility world, where you can see numerous mobile apps in the market.
3. How Much Will Mobile App Development Cost in India in 2020?
At the onset of 2018, Apple's App Store had about 2.2 million mobile applications and the Google Play Store listed around 2.8 million apps available for download. If industry observers are to be believed, these figures are slated to double over the next two years, along with a reduction in mobile app development cost due to rising competition.
4. Average cost to build an app in India
Often clients ask us to provide them with a ball-park average cost to build an app in India. So they can decide on a budget or approach investors from whom they can raise money for the app project. Pricing is not transparent for most of the mobile app solutions but a good mobile analyst can tell you the approx cost for the same. We, Hyperlink InfoSystem is providing skilled and dedicated mobile app specialists who can give you excelllent services in app development. We are proud of developing a whole creative range of websites for the Webdesign market and serve the world with our extensive and dependable skills.
5. Evaluating Your Budget: How Much Will It Cost to Build Your App?
Customers always wonder how much it will cost to make an app (at least approximately). Relatively low prices and high quality are what everybody is looking for when hiring an app agency, whether that agency is in the UK, the US, India, or Ukraine. We know this very well, as we develop web apps and Android and iOS mobile apps for startups and established companies all over the world.
6. How Much Does Android App Development Cost in India?
Today's enterprise companies built a mobile app to attract and engage the customer, and nowadays it becomes the ideal strategy perform by startup owners and Enterprise Company. The reason behind it is a mobile app drive and promotes the business and boost the return of investment. So it is an excellent step to invest in mobile application development. However, the question of the cost of android app development always provokes dilemma.
7. How Much Does It Cost to Make An App In 2020?
The digitalization era has led to expanding the mobile app market to a different extent, and it is just growing day by day. Naturally, if you want your brand to reach heights and drive more sales, then getting on with the marketing trend is the only key. Developing an app for your brand can get you more customers as you can reach and interact with them easily. The first question that anyone would get is, how much does it cost to make an app?
8. App Development Costs: Defining Cost and process for building mobile apps
App development cost can be anything range from $1000-$200000 it depends upon many factors like the number of modules, features, number of screens, working model, designs and many other things. If you want to know how much does it cost to make an app for your business.
9. How Much Does an App Cost in 2020: A Massive Review of Pricing and other Budget Considerations
How much does an app cost? With over ten years of data at our disposal, most quality apps cost between $100,000 to $1,000,000. Some apps will be less and some more. If you're looking for an app built with great design, superior development, and clever marketing though, it will be somewhere in that range.
10. How Much Does It Cost To Make An App?
If you have already inquired about app development with regard to building your own application or just plan to, one of the most important questions you probably want an answer to is "how much does it cost to make an app?"
11. How Much Does It (Really) Cost To Build An App?
Apps are now the focal point of many businesses around the world and for good reason. Apps are essential to improving your sales thanks to its ability to attract new customers and retain existing ones and the cost of app development has gone down considerably over the years. They have become a significant sales channel that your business can leverage to increase revenue and capture user data on the product or service you sell.
12. How Much Does It Cost to Make an App in 2020?
How much does it cost to make an app? You have just read the number top-one question in our chart of the most frequently asked questions. So let's be honest, everything has its price tag. When it comes to creating mobile apps, the time-proven saying 'you get what you pay for' is fully justified. The response to this intriguing question is usually 'It depends', which raises more questions than answers.
13. Cost to develop and maintain a mobile app
The combination of High Quality and Low Development Cost is what every business looking to expand in the mobile domain hopes to achieve. A combination that is more possible to achieve in Eastern Countries like India, with their $25 - $80/hour Range as compared to the Western Nations that charge somewhere in the range of $100 - $350/hour. Now whether your app will be developed at the rate of $25 per hour or $350 per hour, depends on a lot of factors.
14. How Much Does It Cost to Develop a React Native Mobile App?
The React Native app framework is a trending framework for mobile app development these days. Most of the businesses get started with React Native due to its flexibility and cross-platform mobile app development feature.
15. What's the Cost to Develop an App: The Definitive Guide
How much does it cost to develop an app? Even with over eight years of experience building smart mobile products, it remains a difficult question to answer. Just like if you wanted to buy a home, you would get very different price ranges for a run-down house in Detroit and a luxury manor in Beverly Hills. So, without knowing more details, we can keep a straight face in saying the cost to develop an app can run from $5,000 to $500,000, or more. That's not particularly useful for anyone, so let's provide you with something much more valuable – an understanding of everything that goes into the cost to develop an app.
16. How Much Does It Cost to Make an App in 2019: The Ultimate Guide
You've got a million-dollar idea for an app. Or you have a burnished multi-million-dollar business and need a next-level consumer experience to match. How much does app development cost? What is the breakdown of the total pricing? You know that you need to find a good development partner at the right price before you can knock it out of the park. But you also want a beautiful app that transforms the way users interact with your company — Millennials, Gen Zers, and Boomers alike. So how many Benjamins are we talking?
17. How Much Does It Cost To Make An App?
How much does it cost to make an app? A very common question! Over the past 6 years, Applico has built over 300 apps and built thought leadership on the platform, and I've learned a lot about how to find the perfect app developer at the right price.