Email Marketing for Financial Advisors: Best Practices for 2019
Summary: Email may not have the cutting edge, high-tech appeal of some of the other marketing tactics. However, when done right, email marketing for financial advisors can be remarkably effective. In order to build a productive email campaign, advisors should begin by examining the needs of their audience. A broad-based "spray and pray" approach is the quickest way to burn through your hard-earned email list. On the other hand, highly targeted value-add communications will help you build trust, drive referrals, and stay connected to your prospects and clients. Read on for best practices (by email type) and some common email marketing mistakes to avoid.
Recently, I was fortunate enough to participate in a lively discussion with a thought leadership group comprised of forwarding thinking, young marketers. The topic eventually turned to the effectiveness of email marketing for financial advisors. Although opinions differed greatly on the types of campaigns financial advisors should leverage, there was one thing we could all agree on: Email marketing, when done correctly, is widely effective.
But what does that mean for financial advisor email marketing, now that we are in 2019?
Email has certainly become a standard mode of communicating with clients and prospects, but it is overused? Do people care about the emails they get from a financial advisor? Isn't newsletter marketing dead? And, most importantly, should you make it easy on yourself and sign up for one of those services that will generate and send marketing emails for you?
As with many things marketing, getting hard numbers and data can make the difference between a great strategic decision and a dead-end money pit. So, let's look at some numbers.
According to CampaignMonitor data for 2019, average email open rates across surveyed industries is 17.92%. Financial services enjoy a slightly more favorable open rate than the average (18.23%).
No surprise here: It's better to have prospects opt into your campaign. The same resource suggests that open rates for permission-based campaigns (i.e. ones where a prospect or a client has given you permission to email them) range between 30% and 40%. That's a significant upgrade!
According to HubSpot, 99% of people check their email at least once a day. That means you have a good chance of your prospect or client seeing your message when it comes in (as long as it doesn't get caught by the spam filters).
CampaignMonitor supplements that stat: More than 50% of their survey respondents check their personal email account more than 10 times a day, and it is by far their preferred way to receive updates from brands.
Finally, marketers who use segmented campaigns note as much as a 760% increase in revenue (CampaignMonitor, 2019 data).
So, the data would suggest that the optimal combination for successful financial advisor email marketing should look like this: Ask for permission, send regular emails, make your messaging relevant for the recipient.
Which sounds like common sense.
As always, the devil's in the detail. And so, I wanted to share with you some common questions and specific best practices for financial advisor email marketing campaigns. These are the types of campaigns that a firm of any size can use with success. Campaigns can be super-simple, or you could go all out and have them professionally designed to suit your style. So, don't feel that email marketing isn't for you unless you have a big budget.
Should financial advisors build an email list — or buy one?
Most advisors I know would prefer to do things in the most efficient way possible. From that perspective, one might imagine that buying a list of (ideally) pre-screened prospects from a data company would be faster and better than building your own list through a sign-up form on your website.
The reality is a bit more complicated.
First off, the CAN SPAM Act of 2003 requires anyone who purchases an email list with a commercial purpose to abide by certain rules. While those rules do not include obtaining explicit permission from the individuals on the list, they do require accurate transmission information (i.e. who the email is from), non-deceptive subject headings, a clear identification that the message is an advertisement, and an opt-out provision that gives the recipient a choice about whether they wish to receive future emails from you. If you are interested in a deeper dive into this subject, this FAQ article has good information. In summary, though, as long as you follow those requirements, you can send emails until the recipient opts out — at least in theory.
In practice, buying a list of emails exposes you to additional risks. There's a risk that the list was assembled through shady or outright illegal means (such as address harvesting or dictionary attacks). Plus, there's an (admittedly small) chance that someone on the list has already opted out of receiving emails from you before you purchased the list. Either one of those risks can expose you to fines under the CAM SPAM Act.
What exactly is permission in this context? It could be implicit permission in the case of email recipients who already have a relationship with you (through doing business together, being acquainted socially, or being a part of the same charity or club). Or, it could be explicit permission, like when a prospect types in an email address to download a whitepaper or a checklist.
What about "renting" an email list?
There is another practice in the industry that's known as "renting a list". When you "rent" someone's email list, they email their list of contacts on your behalf. You don't get to see any of the email addresses. Think of it as buying an ad that someone will share with their list for a fee.
Is "renting" a list better than "buying" a list? Not necessarily. It's true that the risks are different. For one, even if you are merely renting a list, the recipients did not give you permission. The reader is not expecting an email from you, so they may feel annoyed and sold to — not the mindset you need to convert skeptics into clients.
And then there is the elephant in the room.
At the end of the day, the provider of the list (whether they sell it or rent it) is in the business of selling or renting lists. It's in their best interest to sell/rent a list as much as they can to maximize their profit. That leads to the people on the list getting spammed with a high volume of unexpected and unsolicited offers. Your offer can get lost among them. You may also experience a high degree of unsubscribes, bounces, and spam complaints. All of that adds up to a low ROI.
Bottom line: Buying or renting an email list may seem like an inexpensive shortcut to reaching more prospects. In reality, doing this can negatively affect the deliverability of the emails you send to legitimate prospects, spoil your reputation, and result in a poor ROI.
The names on any list you might buy or rent are likely to be "burned out" by too much spam. Think about it… If you spent years building a solid list of people who had opted into getting messages from you, would you sell it for just cents per email address? So, if a list is available for sale, it's probably not the high-quality goldmine that the list company would have you believe.
What should you do instead?
Build your own list by having people opt into getting emails from you. Yes, a home-grown email list takes time to develop and nurture. However, doing this will keep you on the right side of the anti-spam rules — and it will be much more effective in terms of ROI and long-term practice growth potential. Give your audience plenty of opportunities to subscribe to your emails by adding a form to several locations on your website. Limit the volume of data you collect up front (first name and email address are usually enough to get started). In other words, make it very easy for them to say "yes" and join the list.
Best practices for financial advisor email marketing
So, you've developed a list of emails from prospects or clients. How can you build an email marketing campaign that will nurture those relationships?
Here are some ideas that can work well for financial advisors.
1. The financial advisor newsletter is alive!
Believe it or not, the tried-and-true newsletter format is still an effective way of establishing an ongoing communication cadence with your clients and prospects. Most financial advice firms have transitioned the newsletter from the traditional hard-copy/printed format to digital. A digital newsletter is inexpensive and relatively simple to pull together. Even if you choose to invest in a professional layout template, you get to reuse it multiple times, which can lead to a solid ROI.
If you are considering adding a newsletter (or if you have one and are wondering if you set it up the right way), here are 5 best practices that can make it or break a financial advisor newsletter.
Choose a frequency and stick to it. You may not think of it this way, but a newsletter can become an important component of building trust with the prospects who don't yet know you. If you promise them a monthly newsletter, be sure to deliver a monthly newsletter. Generally, it's better to pick a lower frequency that's sustainable for you — than to promise a weekly communication and fail to keep it up.
Create a central theme and a structure for your newsletter. Nothing wrecks your readership-bounce-rate like a mailer that's disorganized or hard to follow. You might brainstorm some re-usable topic categories that would strike a chord with your audience (perhaps highlighting an upcoming decision or action deadline, sharing a budgeting tip, a market performance update, a summary and take-aways from a recent book you've read, or a "get to know" section to present profiles/updates from team members).
Make a clear path for someone to opt-out. The number one sin when executing a digital newsletter campaign is trapping your audience in a slow and painful "death by email" spiral. Nothing deteriorates your brand faster than spamming disengaged customers. Give your readers a clear off-ramp. Your newsletter will be better for it. At the very worst, you will know that your messaging needs to be refined based on an alarming rate of unsubscribes.
Give your images alt tags. Email clients (such as Outlook, Apple Mail, or Gmail) can be a tricky beast, and you never know what settings your recipient has enabled. If you are trying to spotlight a project, or if you have invested time in creating a beautiful layout, you surely want your recipients to see it! Giving an image an alt tag will allow alternative text to appear if the image doesn't load. Also, be sure to test the formatting of your newsletter to ensure it will display right across different platforms.
Reduce load times. Be sure to optimize high-quality images for digital viewing. Compress your images to maintain quality while reducing long email load times. Your clients and prospects are experiencing heavy information overload. You have just 1-2 seconds to grab a prospect's attention. Don't allow long load times on your emails to sabotage your chance!
Promote your newsletter through your social media. Each time your send a newsletter, share one point on your social media profiles — and encourage your followers to subscribe to the list. This step takes virtually no time or effort — and can seamlessly deliver more eager subscribers.
2. Drip sequences can work, too.
After a prospect has signed up for a lead magnet (such as a report, a white paper, or a checklist), some advisors follow up on the initial delivery with a short series of emails (something known as a drip sequence). The purpose of a drip email sequence is to build trust, deliver value, and give the prospect an opportunity to take the next step in the relationship if he or she is ready.
Here are some best practices for financial advisor email drip sequences.
Segment your prospects. Relevance is the key factor that can make the difference between an email that's perceived as valuable — and one that's promptly sent to trash. If you reach out to different categories of clients or prospects, make sure that you have different drip sequences to suit their needs. In other words, pre-retirees and business owners should get different emails. This ties into developing your value proposition as a financial advisor; see this article for more tactical advice on that.
Make sure that every email in the sequence adds value. The litmus test I like to use is whether my target audience is likely to save the email, print it out for reference, or forward it to someone they know. If the answer is "probably not", then you need a different email — or you risk burning out your new subscriber quickly.
Use storytelling techniques to get the reader's attention. Remember, they don't know much about you yet. Stories are a powerful tool for connection and trust-building. A well-chosen and well-told story can immerse your prospect into what it's like to work with you. Think of personal stories that will give your reader a glimpse into your personality, expertise, and experience. There are many great books about effective story structure, and this topic alone could make for a whole other blog post. For now, keep in mind that a story is most effective when you can clearly define a challenge or the stakes, walk the reader through several different emotions, and provide closure.
Subject lines matter, a lot. You may spend a couple of hours refining your email to be just right, but if you don't have an intriguing subject line, chances are that your open rates will be disappointingly low. According to a digital marketing consulting company Convince & Convert, 35% of email recipients open an email based on the subject line alone. So, invest some time to come up with a subject line that piques the reader's interest and gives them the reason to click "open".
Watch your open rates and unsubscribes. One or two people dropping off the list is not a big indicator, but if the pattern indicates that a significant percentage of subscribers opts out of your list on email # 3, perhaps you should reassess that specific email.
3. Use email to pre-announce events
Are you planning to attend or host a local event? Email is an excellent tool to inform prospects and clients about it. If you are going to a local event and it's open to the public, let your readers know and invite them to join you. A targeted email blast can allow you to begin networking at an event before it ever starts.
Before promoting your own event, keep these best practices in mind.
Give your readers a reason to care about the event. Just because you have decided to host an educational seminar, a wine night, or an art auction isn't enough to entice a prospect to show up. You need to let them know why they can't afford to miss it. Highlight future take-aways. If your key selling point is raising money for a charity or having fun, focus on that. Don't make your audience wonder why they should go.
Tailor the event to your audience. This is another opportunity to segment your list and really think about what each client/prospect set would value most. A generic workshop may not be exciting enough to entice participation. It may be better to host two smaller, highly targeted events that will be well-attended.
Make your email actionable. It's not enough that the client or prospect learns about the event. Give them a specific next step. Perhaps they can register for the event or email the office for details. An email without an action will likely be forgotten quickly.
Deploy a responsive design. Fast forward to the day of the event, and there's a good chance that your client will be using their smartphone to refer back to the email you sent them with all the logistics. Plan ahead and make sure that your email is optimized for mobile viewing!
4. Financial advisor email marketing: Round-up of mistakes to avoid
To close this take on the subject of financial advisor email marketing, here are some common mistakes I have seen — and ways to avoid them.
Unclear or misleading subject lines. It's uncommon for financial advisors to use an outright misleading subject line, although it does happen sometimes. The more common mistake I see is choosing a subject line that's boring, not sufficiently descriptive, or repetitive. Think of your subject line as a movie trailer: Make the recipient want to open it!
Missing the mark on content. Not every member of your audience is interested in the same content. So, segment your list and make different content streams that are relevant to your readership. Your CRM system should allow you to use tags to facilitate this. And remember, whatever content strategy you start with is just a hypothesis! Be ready to monitor the response from your audience (open rates, link clicks, other interaction with content) — and adapt accordingly.
One-way communication. Have you ever received an email from a "do not reply" email address? This type of tactic comes off as impersonal. It does nothing to encourage interaction. When a company sends out mailers from a "do not reply" address, it tells the audience that it doesn't care to have a real conversation. Let your readers know that you are receptive to feedback — and you will be amazed at how active your subscribers will become.
Too many links, no clear call-to-action. Links to important content can be helpful and convenient for readers. But, as a thoughtful content curator, it is important to tread carefully here! Too many links can distract the reader from more important content. Don't try to overstuff your emails with information. Instead, choose a point of focus — and optimize your emails to drive viewers to a clear call-to-action.
What has worked well for you in the land of financial advisor email marketing? Share in the comments. Also, if you would like for me to share templates for anything covered in this article, sound off below. If there's sufficient interest, we can create/share templates on this blog.
This article was originally published on ModelFA.com
If you are considering investing in a mobile app, you are definitely in the right direction. And the first question that must have crossed your mind is "how much does it cost to develop an app". So, let's answer this in detail to help you use this knowledge to your advantage.
Before you begin with an app, you must remember that not all apps are successful, but only those that offer value to the consumers. And for that you need an app that has utility has great design and is totally addictive. Understand the pain points of your prospective users so you become their "go-to" app for all their needs.
How much does it cost to make an app? Try our mobile app cost calculator to get more details.
App design should bring here
Now, let's look at what affects the cost of app development.
Factors that affect the cost of developing an app:
According to different surveys the price range for developing apps may fall anywhere in the range of $100,000 to $300,000. The chart given below shows the median amount charged by mobile app development companies worldwide to develop applications for different platforms.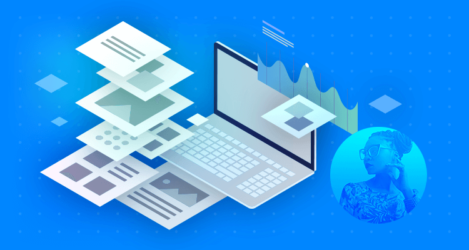 We are now into 2018, where things have become even more complex. A basic app can cost you somewhere between $10,000 to $50,000 but an app with multiple features could come at a hefty price tag of $200,000 or more.
This still doesn't give you a clear picture of how much an app is going to cost you. The first and foremost reason for that is there are various factors at play here. For example, if you take your project to a well-established app development firm in the US it would cost you more whereas if you take it to a similar company in another country like India it would cost you considerably less. Many other factors like these are going to affect the cost. Let's analyze some of these vital factors below.
#1. Who is going to develop your app?
In-house developers
If you have the budget you can definitely consider hiring in-house developers, designers and product managers to develop your app. With an in-house development team you would have more control over the development of your app, and if you are planning to expand your app in future you can hire a few more developers. However, hiring a committed development team for an app can be costly. You have to think if it would be worth it to hire a full-time team for your MVP.
App development companies
Hiring an app development agency is another solution. These development agencies provide you with ready-made teams. They have the right talent, all the necessary infrastructure in one place and a project manager to keep everything on track. They are also well trained in carrying out complex projects and can even go a step further in assisting you with launch and marketing.
While searching for the right partner you will come across two types of app development firms - large and small.
Small Agencies
Small app agencies would typically have a collection of 3-10 creatives focused on creating a specific class of app. Every member in this small team is meant to carry out specific tasks in the app creation process, allowing the agency to be a one-stop shop for all your development needs.
You will benefit tremendously from a small app agency that builds apps in a similar category to what you are looking for. As a whole, such agencies provide a very attractive middle ground on price, quality and consistency.
However, most often small agencies are unequipped with the resources to develop highly complex apps that require more time and experience.
Large Agencies
Heaps of experience, bigger teams, and a brand name to think of are what you should look for if you want the best for your buck. These are often the top level app development companies that you can completely rely on.
If you are a company with no engineering sight, they can help you build an app right from scratch. They would even go an extra length to provide you with advance analytical solution to help you maintain good customer relations, improve services and market the app.
However, everything comes at a hefty cost. But, if you have the money, a large agency is an excellent option because they have the expertise to solve any problem that might come up during the development stages. These companies are usually very dedicated to upholding the reputation of their brand name, thus ensuring you will get quality work.
App Design & Developers (Freelancer)
Partnering with a freelancer from your city or anywhere around the world is another popular option that you can opt for. Their services are not only highly affordable but also high in quality, delivering almost the same quality of work as an app development agency. Even then hiring a freelancer is a huge gamble unless you come across someone who has earned enough credibility in the app development circle. Many companies have criticized about a freelancers' inability to coordinate, communicate and deliver projects on time. If you don't have the budget and want to go for a freelancer, it's best to hire someone who has earned enough credibility for developing quality mobile apps. This way you will know that you haven't invested your money in the wrong place.
#2. What mobile app platform would you build for?
You can build an app that is accessible on many devices: iOS (iPhone and iPad), Android, Windows Phone, the Web or all together. Depending upon the platform you choose to develop your mobile app for, the price would vary. When it comes to developing native mobile apps, the typical options are usually Android or Apple. But, making the final choice is not easy as both these platforms are not only technically different but also have a different user base. So, if you have the money, go for both.
Image
Android app platform
Android users dominate the mobile app market. They have a wider market penetration and reach, especially in emerging markets. The cost per install for an Android app is far less than iOS app and there aren't many updates as well. But, the downside is android users spend less as they are spoilt for choice and on the development side it takes more time to develop an android app. On an average, it has been reported that Android apps take 2-3 times longer to develop than the same app in iOS.
Features like screen size and resolution also play a part in the cost of developing an app and we all know that Android phones come in numerous screen sizes and resolutions. Optimizing the app for each of these screens would add up to the cost.
iOS app platform
Many companies opt to launch their first mobile app on iOS. Do you know why? As mentioned above developing an iOS app is much quicker and cheaper than Android app, which is why it's a good idea to launch your app on iOS first and then expand it to Android if it's successful on the App Store. It can also help you test the performance of your app in the actual market. It's also good to know that Apple users are more engaged with their apps are often more likely to pay for an app than Android users.
The greatest downside to iOS apps is your app would need to be updated frequently, which can make a dent in your estimated budget.
Progressive web-apps platform
One of the latest technology by Google is progressive web-app, which can be accessed through the browser. It has most of the features and the feel of the native app. Many of the companies add Lite to the lighter version of their original app. For example Flipkart Lite is a progressive web app that was developed to deliver fast and streamlined experience to mobile users combining the best of web and Flipkart's native app. This technology however is not supported on iOS platform.
Feeling confused? iOS vs Android: Which one should you go for?
Choosing the right platform is not easy when both platforms offer great accessibility. But, when it comes to making the choice there are two key things that you need to consider.
The tradeoffs
Target users
Apple has a strict guideline for entering into the app store market, which means higher quality and more security for your app. For this you have to decide if the higher cost of maintenance is a good tradeoff for quality and security.
Android users spend less in app market but, there's a wide user base that you can tap into. Your business model and goals for the app would help you determine which tradeoffs are acceptable and which are not.
The second most important factor that you need to consider is your user base. You would have to find out where your ideal user resides - on Android or iPhone. For example, if your primary target is teens in American then it makes sense to go with iOS as 82% percent of teenagers in the U.S. now use an iPhone.
However, if you decide to launch the app on both platforms simultaneously, you can expect to pay nearly double of what you would pay to develop on a single platform.
What Kind of app functionality?
The final cost of an app is determined by the features incorporated in the app. Depending upon the amount of work involved in developing mobile apps, they can be divided into four major categories.
Simple app functionalities
It's the simplest of app with no more than three to four screens serving one basic function. Such apps don't store any data like a calculator or a timer.
Database/API app functionalities
Apps that need to store data on the user's device or on a remote server are slightly more complex. Functions like registering, signing in, syncing data between multiple devices, huge amount of content to browse through would require a complex development process.
Enterprise app functionalities
Bespoke features like user interface design, alerts, notifications, integration with big data, handling storage of large amounts of complex data etc make an app highly complex. Such projects often incur huge development costs and take longer to be developed.
Design app functionalities
When it comes to app development, the design is as important as the functionality. The design has two important pillars.
Graphic Design app functionalities
It's a well-known fact that customers buy with their eyes. The first time they lay their eyes on anything is the design. If it's beautiful it makes them want to use the app. This is why it's important for your app to have the visual appeal to allow users to pick you up in the vast jungle of app marketplace.
And to do that your app would need a powerful icon that says all about the app visually, interface elements like tabs and buttons and many other design elements to enhance the visual appeal of the app. All this comes at a cost. If your intended users are design savvy, be prepared to shell out some serious cash to let the design work in your favor. And even if your intended market is information driven, it's best to have a design that's at par with the other apps in your market.
UI & UX app functionalities
Next most important thing is the User Interface (UI) and User Experience (UX). Visual appeal is important to guide the user to pick you up, but user experience is everything. No matter how beautiful the app looks, an app can stand out only if it provides an excellent user experience.
UX refers to the layout of the features in an app and how users interact with an app. From the time they open the app, what screen comes, where it takes the users, how good is the navigation, UX will determine if your app is able to meet its goals or not. An excellent app experience is what makes the users stick to your app for a longer time.
For this you would need an excellent design team, and these would naturally cost you more. Oh, wait there's more to it than just these costs. Aside from these you would also need to pay App Store and Google Play fees, server maintenance fees, backend support, cloud fees and further development costs.
Summing it up…
So, how much is it that your app is going to cost? The best answer to this is, it all varies. It totally depends on the factors that go into developing an app and what you have chosen. But, to put it in perspective, according to a recent survey by Clutch it's been revealed that developing a mobile app can cost you anything in the range of $30,000 to $700,000. To build an MVP of an app as simple as Instagram the cost can be anywhere in between $100,000 to $250,000 whereas MVP for an app like Uber would require an investment of $1,000,000 or more.
Thinking of app development as a one-time cost would be a grave mistake as creating an app is just the tip of the iceberg. There are many other cost factors involved that you would incur once the app is developed so be careful of your investments.